GPS Tracking
Benefits
Increase Field Productivity
Employees know they are ALWAYS "on the clock"

Accountability for how EVERY minute of each day is spent

Eliminate ALL frivolous and unnecessary stops

Increase # of: Service Calls/Meetings/Stops/Sales Calls

Eliminate time wasted during a stop

Verify arrival and depature times at Client locations
Dispatch function
Decide which vehicle is most appropriate to send to a client or their next "job"

Figure out exactly who is closest and know their current vehicle status

Choose by address or any place on the map

Provide exact directions from current location to desired location

Send those directions to your drivers cell phone for their convenience

Provide estimated arrival times of drivers to clients

Assist drivers that are lost to find their bearings
Our fleet management software features our vehicle dispatch module that allows you to know the exact location of each fleet vehicle and communicate with them. As a result you can make smarter dispatching decisions that improve route efficiency and lower operating costs. If you need to locate the nearest vehicle to a specific address, you'll be able to do that quickly.
Will offer you real-time data so you can reroute vehicles, improve response time, and increase customer satisfaction. The dispatch module will also allow you to give estimated ETAs to customers. The next time you have a job that needs to be dispatched to the right vehicle.
Real Time Alerts
Be notified in "real-time" of vehicle behavior information

Will be sent immediately via email or text to defined user

Customizable depending on company determined settings

Can be sent to multiple people based on users created

Choose which vehicles and which alerts to receive

Define specific users to receive all alerts for specific vehicles
Available Alerts:
Idle – Choose specific intervals for notification of vehicle idling

Working Hours – Be notified if a vehicle moves outside of hours you define

Maintenance – Be notified when scheduled maintenance is due

Speed – Choose the speed limit for your vehicles and when to be notified

Landmark – Be notified when a vehicle arrives or departs a location

Offline – Be notified when your device hasn't reported for a certain time

First Movement – Know daily first movement of vehicles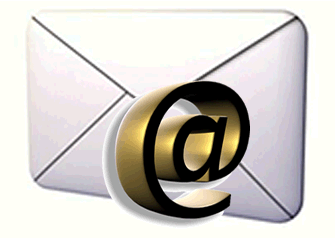 Click the picture below to order online directly from our web-page
Create "Green" Initiative Within Your Firm
One of the benefits of GPS fleet tracking is that many of the things that the system offers that increase your bottom line and helps reduce costs are the exact same things that are considered going green. High fuel consumption make up a large part of the environmental impact that fleet does create simply by the nature of their job.
By using GPS fleet tracking, you not only reduce your expenses on fuel, but simultaneously making your fleet as green as possible. Some of the ways that you can cut fuel costs is by using our system to conduct mapping and routing, dispatching the closest available driver to a client, tracking and monitoring idling times, reducing speeding, being sure that the vehicle is used only during business hours through real time alerts and s making sure routine maintenance tasks that affect fuel costs such as oil changes, tires filled and rotated, air filter swapped, etc.
.
Promote Peace of Mind
GPS fleet tracking allows you to have the peace of mind that your team is doing what they are supposed to be, that your vehicles are being operated safely and efficiently so that you can focus on other aspects of your business. As the fleet manager or business owner this peace of mind is offered in many ways:
Drivers are much less apt to be irresponsible since they are being monitored

Automated alerts can notify you of events in real time

Reports can be automated- saving you time- Set it and forget it

Have "live" anti-theft protection in your expensive vehicles

Be notified if vehicles move outside of allowed time

Mobile applications let you get any info while away from your office

No having to guess about drivers activity
As a business owner or fleet manager you are constantly juggling many items. Our tool allows you to automate many processes that once took your precious time; you can now use this time to focus on other areas of your business. You can now receive automated alerts and be equipped with other tools that allow you to manage by exception, instead of having to micro-manage and still not have the same level of validation. You can easily and definitively answer any questions you may have about your driver or fleet. Go on that vacation you keep postponing. Take the trip you always wanted- knowing that if need be, you can check your phone to ensure your fleet is still running optimally.
Scheduled Vehicle Maintenance Tracking
Quickly and easily setup reminders for any maintenance needed

Setup reminder based on Scheduled Date or Target Mileage

Get notified by email or view a report to know when maintenance is required

Increase vehicle resale value with detailed history of maintenance performed

Minimize vehicle downtime by scheduling maintenance ahead of time

Avoid costly problems caused by accidentally missed routine maintenance
Our fleet vehicle maintenance tracking software is a great tool for helping you manage the maintenance of your vehicles. With the software you can setup maintenance reminders according to a selected date or target mileage so you don't have to track and record the information yourself. Simply access the maintenance section of our fleet tracking software and see when vehicles are due or past due for maintenance.
Fleet vehicles experience a lot of wear and tear and one of the biggest maintenance benefits of our software is that it ensures your vehicles stay on the road and run at their best. If you wish you can setup email notifications so you never forget about scheduled maintenance. With our fleet maintenance solution you'll avoid costly repairs and say goodbye to vehicle downtime.
Improve Customer Service
GPS fleet tracking can greatly improve customer service. In the ever growing world of social media channels and online reviews a company can greatly enhance its reputation, and in turn, its customer base by doing these things that GPS fleet tracking allow:
Get vehicles to clients quicker and more efficiently

Provide accurate arrival times

Dispatch best vehicle based on availability and distance

Allow peace of mind to clients when delivering their goods

Feel comfortable creating an "on-time guarantee"

Verify that adequate time is being spent on a job-site or completed on time
Manage Expectations

No one wants to be waiting around their house all day wondering what time the serviceman will be there. With GPS fleet tracking you can accurately manage expectations and provide a small window to the client (All without having to disrupt the driver). This proactive communication can greatly improve customer sentiment and overall improve the customer experience.
Emergency Response

There are certain industries in which the customer has an "emergency" and needs someone right away. With GPS fleet tracking you are able to find and dispatch the closest available driver to that location.
Features
Live Web Based Updates
Track and view your vehicles 24 hours a day, 7 days a week through VFS-VIEW

GPS Fleet tracking systems allow full knowledge of your fleet's activity

Uses a secure web-based application for ease of use and efficiency of operation

Choose from multiple map formats: Classic, Satellite, and Hybrid

View the location and driving details for your vehicles every two minutes

View the street-level picture of the vehicles when desired

Choose to view only the specific vehicles or group of vehicles you desire

View "Live" traffic to avoid problem areas around town

View full screen map of vehicles or split screen with data and map side by side

Map auto-updates without you having to do anything further

Map centers on vehicles so that you can always view them as they move around
Choose from 12 fully-customizable reports

Select your own Start and End dates and get instant access

View reports immediately in your browser and print

Match all locations with their point on the map instantly

View a street-level picture of all data points on the map

Instantly download all vehicle data for up to the past 12 months
Fleet GPS tracking allows a company to gain valuable insights about their fleet's activity. Our robust fleet vehicle reporting suite gives you the option to track and record just about any kind of data that you can use to improve your business. Whether you wish to track vehicle stops, speeds, trips, or mileage, all of it and more is available at your fingertips.
Mobile Device Access
Just visit this website from any Smart-phone to access our mobile application

Emulate the action of any downloaded "App" from your phones virtual store

View the current Location and Stops from past 24 hours for your vehicles

Layout designed to quickly sort to vehicles you are interested in viewing

Views are optimized for the screen size and internet speed of Smart-phones
Landmark Creation
Used to determine when a vehicle arrives and departs a specific landmark

You are able to define a custom radius for a landmark

Can be created around an address or simply placed anywhere on the map

Run reports to determine arrival, duration, and departure at saved landmark

Be alerted when a vehicle arrives or departs for whichever vehicles you choose

Replace addresses when inside a landmark while viewing current locations
Scheduled Vehicle Maintenance Tracking
Quickly and easily setup reminders for any maintenance needed

Setup reminder based on Scheduled Date or Target Mileage

Get notified by email or view a report to know when maintenance is required

Increase vehicle resale value with detailed history of maintenance performed

Minimize vehicle downtime by scheduling maintenance ahead of time

Avoid costly problems caused by accidentally missed routine maintenance
Our fleet vehicle maintenance tracking software is a great tool for helping you manage the maintenance of your vehicles. With the software you can setup maintenance reminders according to a selected date or target mileage so you don't have to track and record the information yourself
​